Thinking of getting your dog sitter a gift? But not sure what they would like. No need to worry…. here you will find great ideas for the best dog sitter gifts.
We know if it weren't for our dog sitter, life would be just a little more hectic.
They are truly a blessing for caring and loving our dogs just as much as we do, and why not show how much you appreciate your pet sitter with a great big thank you for looking after my dog gift.
Coming up with pet sitter gift ideas can be hard so I want to help make, it easy for you to find the perfect gift… since I know how busy you are. Who isn't busy these days, right?
Below are some practical gift ideas to say thank you for watching my dog to your dog sitter.
I've curated this list over the years that I think are perfect and will for sure let your sitter know that you put a lot of thought into finding their special gift.
Disclosure: This page contains affiliate links, meaning I earn a commission if you use those links at no cost to you. I always only recommend brands I trust and ones I think you'll love.
---
Best Gifts For Your Dog Sitter:
---
This gorgeous necklace says it all. " I'm so glad our circles crossed" It makes a perfect present to give a dog sitter.
---
Pair this wine tumbler (can be used for other drinks as well) with your dog sitter's favorite drink, or put a gift card inside it, then just wrap it with some pretty ribbon for a really nice practical gift idea.
---
This scarf will make a great accessory to any of your dog sitter outfits. It adds a little fun with the paw print design. She will love it.
---
Everyone has a set of keys to carry around, and this is the perfect chain key for your special dog sitter – they will be reminded how important they are every time they pick up their keys.
---
Fill this cute travel coffee tumbler with a gift card to your dog sitter's favorite coffee shop. Coffee or tea, whatever they enjoy! Your dog sitter will definitely love using it for sure.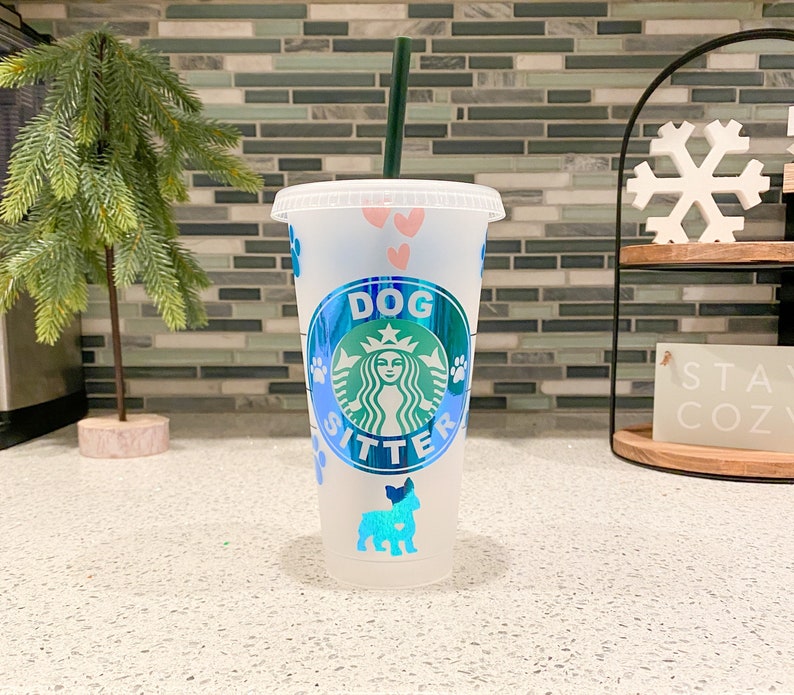 ---
How pretty would this mug look sitting on your dog sitter's kitchen counter every day… it's such a great reminder of how appreciated they are. I love it.
---
An adorable T-shirt that shows personality and would look awesome with a cute pair of jeans.
---
Here is a classic silver charm bracelet that any dog sitter will love. You can't go wrong with jewelry.
---
This is such a cute wine gift bag fill it with a special bottle of wine for your dog sitter. it makes a great gift for the wine lover.
More Gift Guides To Read:
---
Share the below Pinterest Pin so others can find gifts for their dog sitter!
Gifts For Your Dog Sitter To Say Thank You:
There you have it.
I hope you were inspired by these choices for one (or maybe two lol…) of these awesome gifts for dog sitters.
Let your sitter know with one of these gifts that if it weren't for them watching and caring for your dog, your life would be just a tad bit more stressful.
Knowing your pup is being looked after makes you have one less thing to worry about throughout your day for sure.
Your dog sitter deserves only the best, and with one of these thank-you gifts, they will truly feel appreciated.
Until next time,
Have a paw-some day!
P.S. I would love to hear which gift idea you loved the best just leave a comment below.

Thanks, and be sure to share this Gift Guide with your friends on your social media channels. 🙂